Experience the difference Price Guarantee
No Image
Available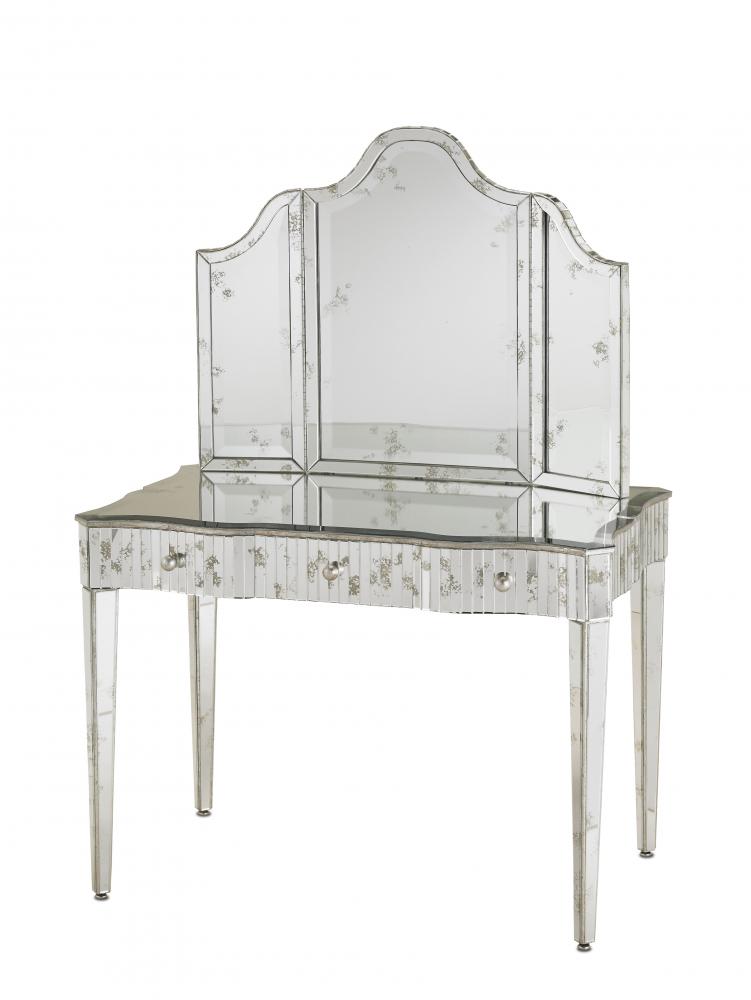 Image may not reflect selected features
Gilda Vanity Table (8XHX)
Elaborately constructed and finely finished, the Gilda Vanity Table features dozens of thin mirror strips applied to its lusciously curved frame and an Antique Mirrored top. Tall, tapered legs are also fitted with Antique Mirror panels giving this piece a look of overall luxury.
Product Specification
Dimensions
Tall: 29.62"
Wide: 40.50"
Additional product details
Subcategory
Makeup Vanities
Additional Info
Country of Origin- Philippines
Finish
Additional options that would change other selections
Call for Price
Add To Cart
Save To Compare
Availability:
Manufacturer has 19 items available.
More In This Collection From Gilda